Businesses operate within timelines, budgets, and detailed plans. Their shipping experiences can directly affect those operating line items. You need a logistics company, like RJ Logistics, who have the experience and expertise to think outside the box when it comes to keeping your shipping journey smooth and hassle-free.
When it comes to solving day-to-day logistical issues, RJ Logistics has the history and the customer service to back up their service claims. In this blog, we will discuss an everyday business, like yours, that had an ongoing shipping issue and how RJ Logistics faced the problem head-on— offering a pleasing solution for all.
Problem: Trucks running late for early morning pickups
Unfortunately, an RJ Logistics customer was having ongoing issues with really early morning shipments. For some reason, the trucks were always running late for the early morning shipments out of their facility. The late trucks were causing quite a shipping headache for their customer. 
The Stakes: Delayed pickup directly affects your business
As you likely know, when a truck runs late there is a lot of wasted time and stress. You want your freight to get picked up and delivered on time.
Freight pickup and delivery play a critical role in the success of any company, big or small. You can't afford to overlook the damage a late pickup could do for your business operation and reputation, in turn causing your business great stress. 
The solution: Assigning empty trucks and ready drivers proved to be the solution for early-morning pickups
With this late pickup and its domino effect issues identified, RJ Logistics looked into a solution. The team collaborated to deal with the early morning pickup issue. Using past experience and solutions that were proven effective, the team found trucks and drivers to assign to the jobs that were already empty. By doing so, they were able to transform the customer's experience.
Now the truck is waiting and ready at the customer's facility first thing in the morning. The drivers are fresh on their hours and they're ready to load!
The outcome: The shipment is picked up on time and the shipping headache is relieved
Businesses have enough to worry about and RJ Logistics has the team in place to get your logistics done without the extra headache. RJ Logistics is always aiming to be proactive in solving issues that arise and delivering a positive experience.
When it comes to shipping, hiccups can happen, however good communication and problem-solving between people is what makes the logistics processes smooth.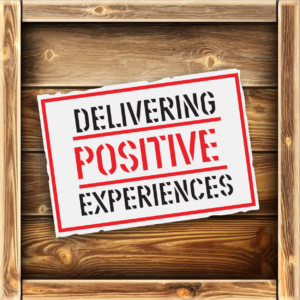 Your success is our success
RJ Logistics is invested in your success, as we know our success is directly connected to our loyal customers. We are in it for the long haul in providing the right solution for your shipping needs.
At RJ Logistics, we value both people and technology. We believe that proper communication is key to great service delivery. As logistics continues to evolve, it's essential to remember that solutions are found not only through technology but with people who have mastered it. It's only through the delicate balance of both that we can continue to excel, and we encourage our stakeholders to always remember the importance of communication in logistics.
Reach out to RJ Logistics, where you can access invaluable customer service!