RJ Logistics provides Door-to-Door shipping solutions throughout the United States, Canada, and Mexico. Our terminals are strategically located at the northern and southern borders and are accompanied by one of the largest and most diverse fleets of equipment, including Dry Van, Flatbed, Step-deck, and Double Drop trailers. Whether you are looking for transportation services in Dallas TX, Laredo TX, Detroit MI, or in Mexico, we are here to help you. We have a team of experts on standby 24/7/365 to schedule your next Door-to-Door shipment. Call our team today at 888-312-1711 to book your next shipment!
With the growth of new technologies and business development, shipping services are now more essential than ever in order to assure that a company's supply chain remains uninterrupted. Purchasing agents are ordering a variety of machinery and other commodities from different states or countries and want those products to be delivered to them as soon and as safe as possible. Here at RJ Logistics, we are constantly improving the quality of our transport services such as truck hauling services and heavy haul shipments.
However, the process of shipping is often more complex than it seems. Some products are heavier and hence, harder to transport. Let's get to know more about this subject.
Shipping heavy and oversized freight is a complex process and can cause a range of issues if not done correctly. It requires delicacy, special care, attention to detail, and expertise.
In this blog post, we will discuss things that you should be mindful of when shipping oversized freight. We will also discuss other relevant and useful topics related to the subject.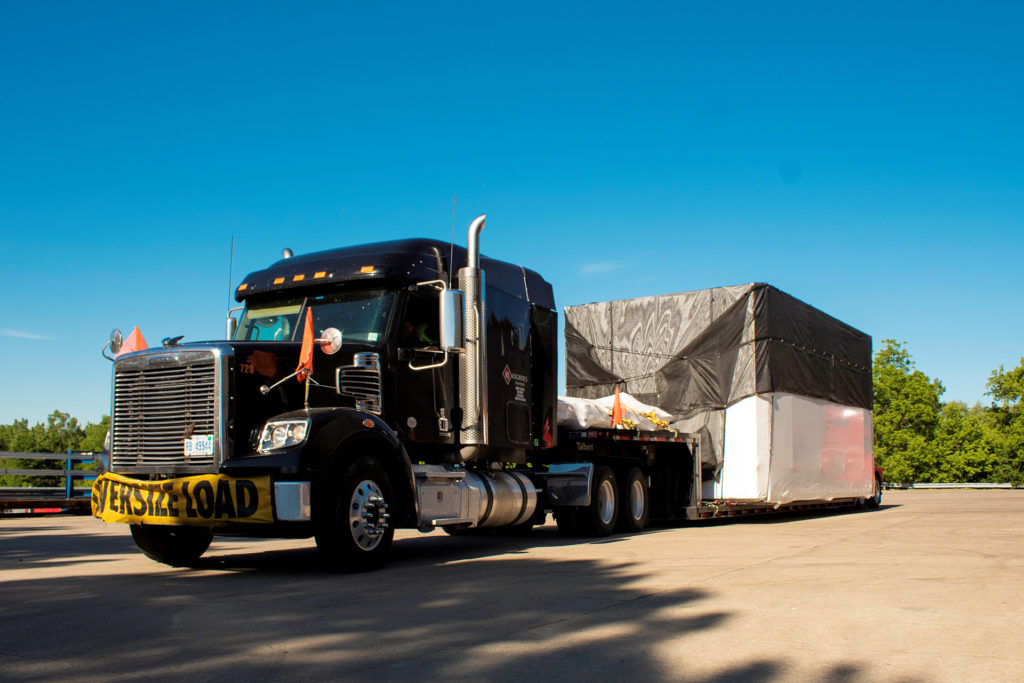 Overweight VS Oversized: The Difference
These two terms are self-explanatory. Oversized refers to a shipment that is bigger than the shipment size limit. On the other hand, overweight refers to a shipment heavier than the decided weight limit by the state's authorities.
This is where heavy haul shipment plays its part. Heavy haul services are needed to transport oversized freight on the roads.
If you are looking for heavy haul services, RJ Logistics is one of the best in the business.
Things To Consider When Shipping Oversized Freight
Having knowledge about the heavy shipment is essential. Read below to know what things you should know and consider when shipping oversized freight.
Which Shipments Are Oversized and Heavy
There is a certain height, width, and weight limit for shipments to be considered oversized or overweight. These limits often vary from state to state and country to country so there isn't any single number. With that said, it is extremely essential that you know the oversized and overweight shipment limits of your region.
Timing
If by any chance, your deliveries reach their destination late, the charges for unloading equipment will pile up pretty quickly. On the surface, it seems like it isn't an issue that should concern you. But know that delays will add additional charges to the rental equipment which will be added in the punitive amounts.
When the shipment is late, what will your consignee do? Well, he will most probably call you with the complaints about the costs and he might not want to do business with you in the future. Apart from that, he might also negotiate cuts on the original deal.
While the problem may seem none of your concern, the consequences of delays could be very serious.
Escort Vehicles
Usually, an escort is required if the shipments are over 12 feet wide. But there is no hard and fast rule, it depends on the rules and regulations of the state the oversized shipment is traveling in. In case of any accidents or other emergencies, the escort will let the driver know of any possible dangers.
Final Thoughts
Oversized and overweight shipment needs special treatment. RJ Logistics is the best when It comes to dealing with heavy haul shipments and project cargo.
We are excited to serve you!