RJ Logistics recently partnered with a local start-up company, Dog and Pony Show Brewing, to ship the most critical elements of the brewery's infrastructure – the brew tanks.
The relationship between RJ Logistics and Dog and Pony Show Brewing was less a result of aggressive sales efforts, and more so the result of two childhood friends living out their dreams in business.
Owner of Dog and Pony Show Brewing, Kyle Gierada (pictured left), and Executive Vice President of RJ Logistics, Michael Swafford (pictured center) forged their friendship nearly 30 years ago in Southeast Michigan playing street hockey in empty parking lots, and later working together and playing golf at a local golf course.
Gierada, a graduate of Wayne State University, began his career as a baseball coach and schoolteacher in Arizona, and would eventually move back to Michigan to begin a successful career in sales while working for several companies in the Dan Gilbert portfolio, including Quicken Loans and Xenith. Kyle's dream was to eventually own and operate a craft brewery.
While Gierada was in Arizona coaching baseball and teaching, Swafford was on his way to a successful career in Transportation and Logistics, working under the tutelage of several executives in the Detroit market for 3PL's and asset-based carriers, and eventually partnering with the founders of RJ Logistics, Klaidi and Bianca Shyti.
While attending Gierada's wedding in Traverse City in 2013, Swafford learned of Kyle's dream to own and operate a craft brewery, and nearly 8 years later the two were able to join forces in their respective careers to ship the brew tanks from St. Petersburg Florida to their new home at Dog and Pony Show Brewing in Oak Park Michigan.
"It was fun to be a part of this critical shipment for Kyle and to watch him live out his dream. This is all the result of many years of hard work and dedication, and although we're getting older and time is flying by, it's exciting to see dreams like this begin to take shape", said Michael Swafford – EVP for RJ Logistics.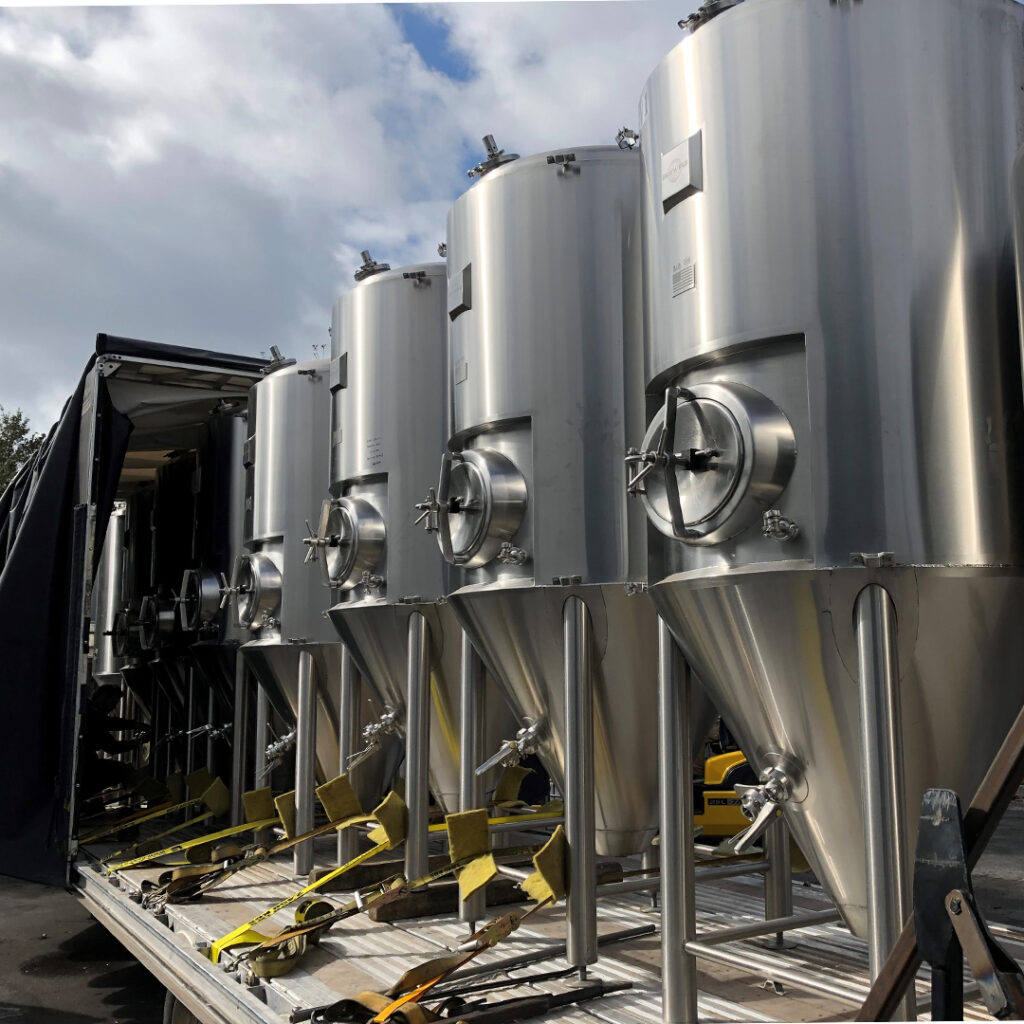 Dog and Pony Show Brewing will be located at 14661 W. Eleven Mile Rd – Oak Park, MI., and will be operated by Gierada's two younger brothers, Aaron Gierada, and Josh Gierada (pictured right), as head brewmasters.
Dog and Pony Show Brewing expects to begin bottling and serving craft beer in the Spring of 2021, and Michael and Kyle look forward to their continued friendship and supporting each other in business for many years to come.