Do you have a long attention span, enjoy cross-country road trips, prefer to work by yourself and have a driver's license? Maybe a career in truck driving could be a the perfect job for you!
The trucking industry employs almost 8 million Americans, roughly 3 million of which are company truck drivers or owner operators. We depend on our drivers to help ensure that our economy operates as smoothly as possible and that all our basic human needs are met on a daily basis. Whether we see it or not, truck drivers are an asset to our day to day lives and they are responsible for helping make sure our shelves are stocked, our cars have the gas needed to get us to work and that our Amazon packages arrive in two days as promised. The importance of truck drivers in America is something that is quite often overlooked & under appreciated but that is only because a majority of our population doesn't understand the complexities and hard work that goes into providing them with all the luxuries we listed above. Are you thinking about getting started in the trucking industry? Here's 5 reasons why truck driving could be a great career choice for you!
1. Get Paid To Travel The Country
Do you think traveling for work is a perk enjoyed only by flight attendants or consultants? Think again! Truck drivers drive an estimated 140 billion miles per year, and a single semi drives about 45,000 miles a year on average. That's enough miles to travel across the entire United States 15 times in a single year – and get paid handsomely while you're at it. When you're not driving, you can use your free time to see local landmarks or other attractions in the area. Many drivers even align their vacations with drop-offs in areas they'd like to visit and explore. Does the idea of exploring skyscrapers, deserts, oceans, mountains, and prairies sound like a solid day's work? A career in trucking may be exactly what you're searching for.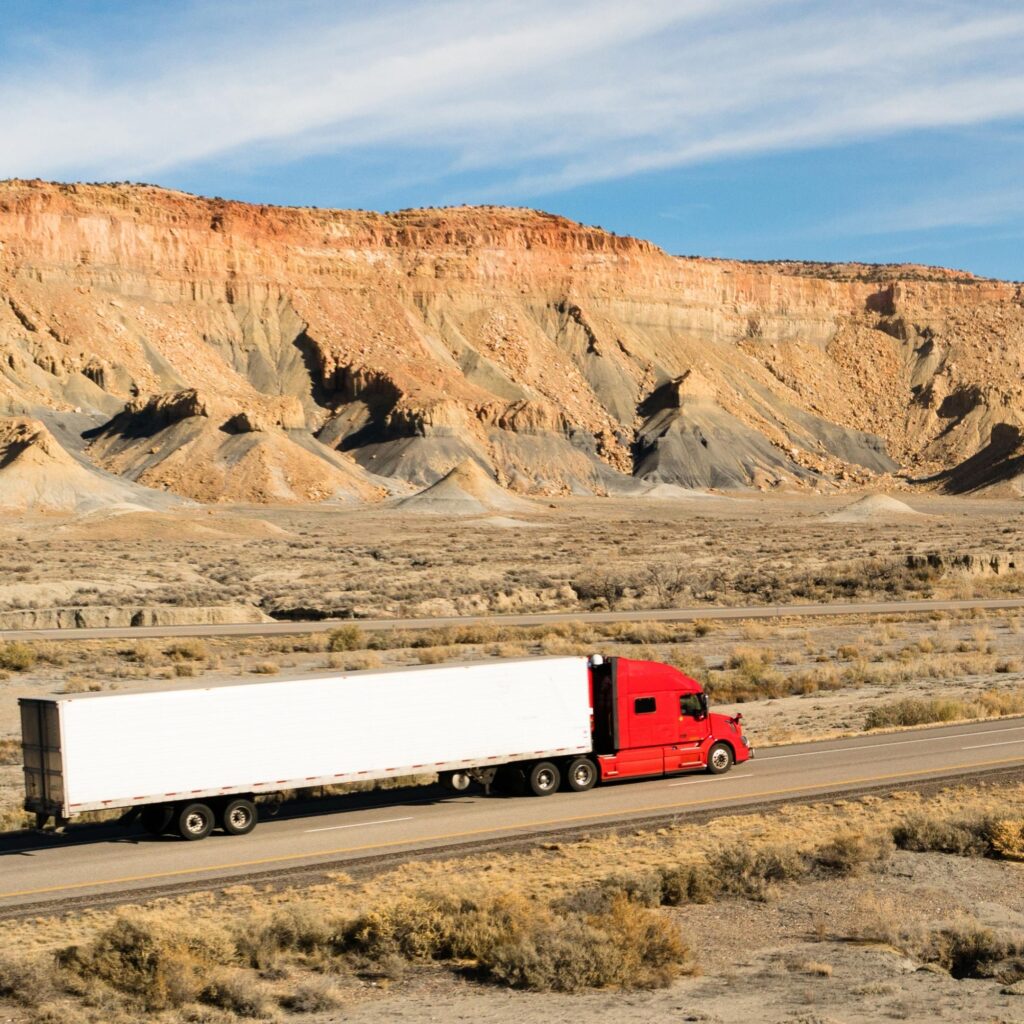 2. Compensation
Many people don't realize that trucking can be one of the highest paid professions in the country. In fact, in 2022 the average truck driver salary was $57,387 and this gets bumped up to a whopping $210,094 per year for owner operators. These numbers only go up as you specialize in highly sought-after trucking roles such as ice road drivers, oversize load drivers, and specialty vehicle haulers. Additionally, you may receive bonuses for driving specific routes that other drivers don't want to complete. Some companies even have incentive programs for having an impressive safety record or for driving a certain distance. All in all, the base salary, incentives, and bonuses can add up quick. Not bad for an industry that requires no previous experience and no specialized degree. Which takes us to reason number 3…
3. Low barrier To Entry
As mentioned, getting started in trucking often requires no previous experience and doesn't require you to reach high levels of education as in many other high paying professions. You can become a truck driver in as little as three weeks by meeting the requirements for your commercial driver's license (CDL). A CDL is required for you to be eligible to operate heavy trucks and transport more lucrative types of freight to increase your earnings. While technically no degree is required to be a truck driver, a CDL is necessary for operating trucks with heavier loads, thus making you more money. This can be accomplished by taking a course at a specialized driving school or some community colleges even offer classes. The smartest option, however, is to sign on to a trucking company that will pay for your training and guarantee you a job once you're done. The most reputable logistics companies usually offer this arrangement and it's a fantastic way to get your foot in the door of the industry.
4. Job Security
In tough economic times many professionals stress about layoffs and downsizing at their place of work. That's truer than ever today with the Covid-19 pandemic and the uncertain times that came along with it. The good news is that historically truck driving has been as good of a recession-proof job as there could possibly be. Truck drivers are needed for every single industry and profession. Without truck drivers, how would products be distributed? Small towns rely on truck drivers to keep their economies afloat and corporations rely on truck drivers to move raw materials or get finished products to department stores and customers. In fact, truckers are fond of saying, "if you bought it, a trucker brought it ". The constant need for drivers has led to a nationwide shortage of drivers which means there is high demand for new drivers to start training, (and you have the upper hand in salary negotiations with trucking companies). Shortages of drivers lead to a continual state of urgent hiring, making job security a major truck driver benefit.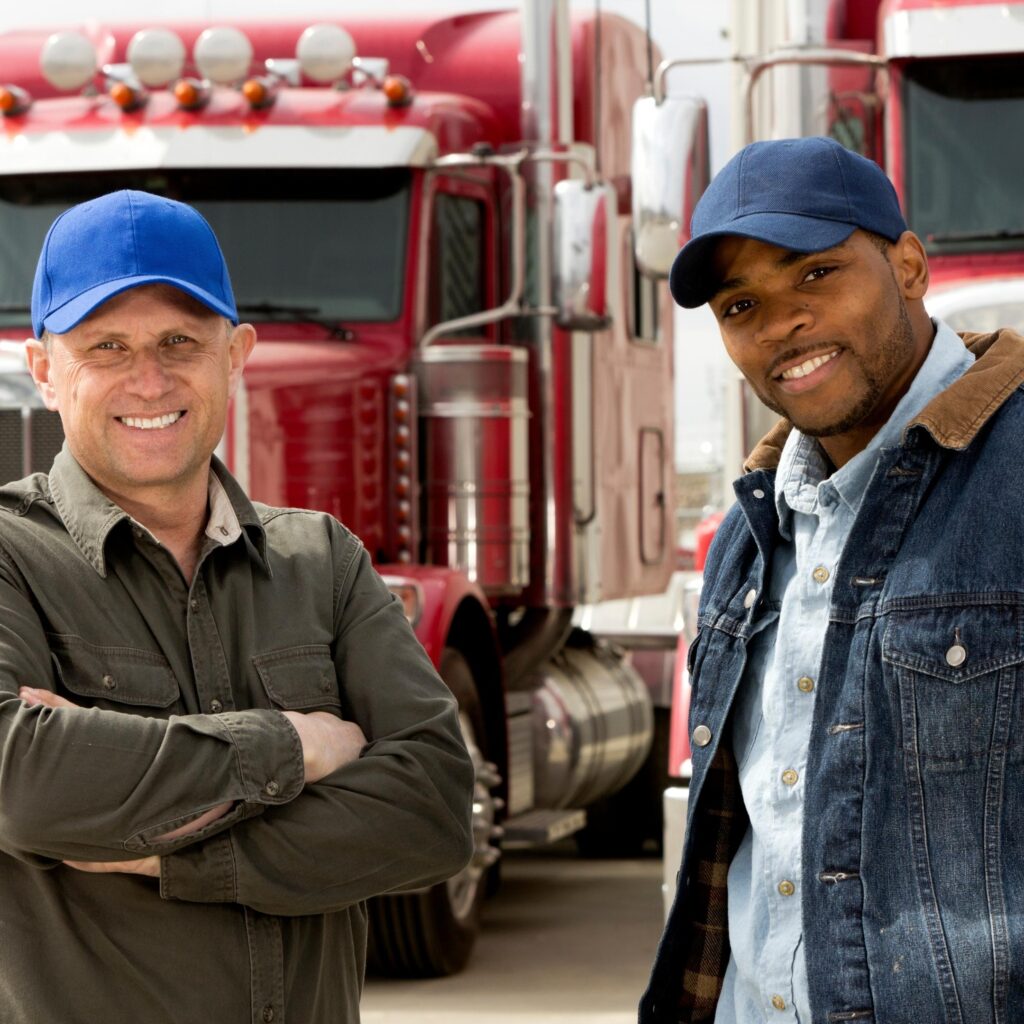 5. Flexible Work Hours
I'm sure you've heard friends or family groaning and complaining about working that mindless 9-5 desk job for years on end. They often can't make it to their kid's sports games, dance recitals, and seem to miss out on life in general. On top of that there's the hassle of a boss looking over your shoulder, uncomfortable dress codes, and grinding up the corporate ladder. As a truck driver there's none of the office politics and you can choose the routes and distances you want to drive each day, week, or month. You are in full control of how little or how much you work. For example, you might choose to drive only on weekdays so you can spend the weekends with your friends or family. Flexible schedules can also mean choosing to drive days or nights, depending on your preferences. Truck drivers understand that work hours are not "one size fits all" and enjoy the luxury of tailoring their schedules to their individual needs.
How do I become a professional truck driver?
Many companies requires a high school diploma or equivalent in order to drive for them, as well as a couple years of experience. There are many truck driving schools located throughout each state, as well as classes held at local community colleges. These classes usually range from three to six months and offer a certificate of completion. You will be expected to learn about the laws and regulations governing truck driving, as well as gain some hands-on training on how to maneuver trucks safely on highways and streets, how to properly park a truck and many other tips and tricks to keep you safe on the road.
Before becoming a professional driver, you will need to get a commercial driver's license (CDL). Qualifications vary depending on the state you live in, but this generally includes a written test on the rules of truck driving as well as a driving test. Truck drivers are also subject to random drug and alcohol testing.
So now you've got your training, you got your CDL – it's time to rock'n'roll! Once you get hired by a carrier, you most likely will be introduced to a training program which can be a couple weeks long. In most cases, you'll be accompanied by an experienced driver who will ride along with you to show you the ropes. This helps new drivers understand certain company rules and introduces them to the type of equipment they can expect to haul.
Interested in a career as a driver for RJ Logistics? Drive For Us!